The Fairly Educated initiative and Conference has been endorsed by a wide range of supporters.
Molly Harriss Olson
CEO of Fairtrade Australia and New Zealand
This is Molly Harriss Olson, CEO of Fairtrade Australia and New Zealand. She served nearly six years on the Board of Fairtrade International and as Chair for the final two. Recognised for her leadership on sustainable business and development for more than three decades, Ms Olson has convened, led and been on a member of numerous boards, business leadership and sustainability initiatives, including The World Economic Forum's Global Leaders of Tomorrow. In 2014 she won The Australian Financial Review and Westpac 100 Women of Influence Award. Ms Olson worked at the White House as the founding Executive Director of the President's Council on Sustainable Development, appointed by President Clinton in 1993.
Be Inspired, Fairly Educated Conference 16
Chris Hartley
Previously CEO Fair Trade Association Australia & New Zealand (www.fta.org.au), now Senior Project Officer, Homelessness NSW
'
The Fair Trade Association is proud to support and endorse the Fairly Educated Conference (FEC). FEC provides a valuable opportunity to increase your understanding of Fair Trade and gives you the practical skills to take that learning back to your campus. It is also a unique chance to meet other inspiring students, academics and Fair Trade advocates. A must for those interested in Fair Trade and making the world fairer through your purchases choices.'
Chris Wallace
The Chief Executive Officer, Oaktree Foundation (www.theoaktree.org)
'In a world where it's often difficult to know how one person can make a difference, buying Fairtrade products is an easy way of helping to reduce extreme poverty through your everyday life. Fairly Educated is a terrific initiative for building the Fairtrade movement on university campuses across Australia.'
Tim Costello
Chief Executive Officer, World Vision Australia (www.worldvision.com.au)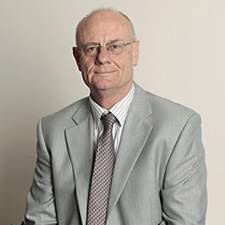 'Fairly Educated presents a fantastic opportunity for university students who want to see a more socially just world. Jump on the website to share resources and experiences to assist one another in ensuring the products that are consumed on your campuses are free from exploitation. By getting your universities to purchase Fair Trade products, you are contributing to Making Poverty History, when you then share your resources and experiences, you are making an even bigger difference.'
Hugh Evans
Founder of The Oaktree Foundation and Chief Executive Officer of The Global Poverty Project (http://www.globalpovertyproject.com)

'It's great to see students and young people getting involved, pooling their intellectual capital and time into project that make a difference.  As a huge supporter of fairer trade and the CEO of an organisation working to end extreme poverty by growing public awareness and increasing the number and effectiveness of people working to achieve this goal, I'm highly optimistic about the idea of an organisation operating at the global campus level to promote and grow support for fair trade and fair trade certified products within the university setting.  GPP will definitely be following the activities of Fairly Educated!'
Daniel Mackey (Now Deputy CEO of FSC Australia)
Previous Business Development Officer, Fair Trade Association of Australia and New Zealand (www.fta.org.au)
'The purchasing of Fair Trade certified products plays an important role in tackling extreme poverty and providing sustainable livelihoods for producers in developing countries. The widespread Fair Trade accreditation of Universities in the United Kingdom, which has largely been promoted by the not for profit organisation, People and Planet, has been an important part of a strong Fair Trade movement which directly impacting developing communities. After working with the leadership team of Fairly Educated, I have complete confidence that Fairly Educated could play the same role in Australia, New Zealand and Beyond.'
Janine Hendry 
Founder of Bryn's School Project, and Doctor of Philosophy at RMIT University
"Your family came together and found a purpose. We built Bryn's School 1 in Vietnam, just one school we thought, but through the support of ordinary people we now educate thousands of children bringing the gift of education to remote and rural communities in Asia and Africa." -Bryn's Family
We are very delighted and honored to have Janine on board this year with such an inspirational and influential story, where from grief and sorrow of loss of a dear family member, came to life a wonderful project to provide education to those who are unable to easily obtain it.
Stephanie Woollard
Founder of Seven Women Australia Project
After traveling to Nepal in 2005 Stephanie Woollard returned to Australia and felt compelled to help some of the most marginalized and disadvantaged women living in the capital, Kathmandu. "I feel very privileged to lead the life I do, free from hunger and poverty. I feel a moral responsibility to work with those less fortunate creating opportunities enabling them to improve theirs. When I met these women they had nothing. There was an opportunity for capacity building and empowerment. I envisaged these women enabling themselves to raise their standard of living by having someone to help them sell their handicrafts here in Australia. I paid for the initial training and worked on design with the women. When I came back to Australia we established a group at my university, La Trobe to sell these products and raise awareness about Fair Trade. The group grew from 3 volunteers to over 15 passionate, committed students who's actions have a direct impact on the lives of the women in Nepal
Unfortunately, Stephanie Woollard will not be able to attend the conference due to unforeseen circumstances, but a screening around Seven Women project will take place, and delegates Jacqui and Kevin will be presenting on her behalf.
Sarah Prescott
General Manager –  Makerting at Thankyou ™
Thankyou was born in 2008 in response to the World Water Crisis. At that time, over 900 million people didn't have access to safe drinking water on a daily basis, yet the Australian bottled water industry was worth an estimated $600 million a year. Pretty wild given Aussies can access safe water straight from the tap!
Thankyou has always been of great support for the Deakin Fair Trade group, and we can't wait for Sarah to share her story with us and hear more about how we can make a difference and become ambassadors of change.
Nick Savaidis
Founder and Director of Etiko
Nick Savaidis is a pioneer in the Australian fairtrade movement, Nick Savaidis is the founder of not one but two fairtrade brands, Etiko which focuses on fashion and Jinta Sport which focuses on sportsgear.
A teacher by training, Nick spent 5+ years working as an adult educator on remote indigenous communities in Central Australia. A large part of his work involved helping establish a number of social enterprises …ranging from a community laundromat to a video conferencing network.
In 2004 Nick introduced the world's first ethical fashion brand, No Sweat, onto the Australian market. This was followed the launch of his own Etiko brand in 2006.
Etiko was the first non-food company in Australia to gain fairtrade accreditation. The Etiko range encompasses t-shirts, underwear, hoodies, sneakers and thongs.
Via Etiko's website and a growing number of retailers the company supplies individuals and organizations with products throughout Australia and New Zealand as well as a growing number of customers in Nth America and Europe.
Recently in the 2016 Australian Fashion Report Etiko achieved the highest ranking for ethical production of any fashion available in Australia, for the third time in a row!
Along with all our wonderful speakers, you will be hearing bits and pieces from our wonderful team who have put in their everything to make this conference a successful one, so make sure you stick around!